Based on clinical trials, 91.11% testers have an average decrease of 4.34 years in biological age after taking TeloPro® for 9 months. We highly recommend to take TeloPro® for at least 6 months to see obvious effects.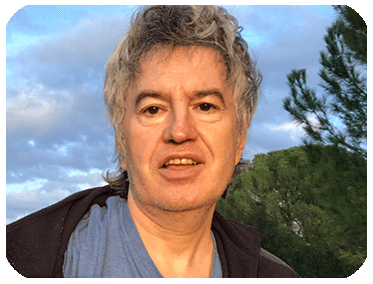 Mariano.C.R from Spain
"I am 60 years old. I studied medicine for 8 years, although I do not practice medicine. For 21 years I have suffered from a pathology that forces me to take many drugs. Due to this disease and the side effects of the drugs, my biological age should be 10 years older than my chronological age, according to statistical estimates for this pathology. 6 months ago I started taking TeloPro, I am not going to count here subjective impressions about the benefits that taking this supplement has given me, but rather evidence based on telomere measurement using the most precise technique currently developed in the world: The Life Length TAT. By analyzing the telomeres of my leukocytes, after taking 2 capsules of TeloPro daily for a semester, my biological age turned out to be 7.6 years younger than chronological, but, more importantly, the number of bases of 20% of the shortest telomeres increased in a very remarkable way, reaching the 84th percentile. This is a very reliable biomarker on health and the prognosis of possible future diseases. "
for details >>
"I get a better night's sleep. I take 2 capsules each day to start feeling young again. My immunity seemed to be enhanced cause I had few colds during the period of taking the capsules."
"So far my skin is already looking better and I have only been taking 2 capsules per day within 8 weeks."
"The product works. It really makes a noticeable difference for me as a 56 year old. I notice my metabolism is higher, energy levels higher, and in general feel better overall. My wife says she notices a difference in my skin."
"I am really happy with the product, after and before taking it for one year I did telomere length test and my results were really good. I think it is crucial to take the test before and after the treatment in that way you can follow the progress. I used Life Length's test because I read that they are the only ones giving the median telomere length. This is crucial if we know that telomeres distribution within the cell is not symmetrical. I suggest this product to everyone."
"So far so good, I feel better in general, and my endurance has increased during my workouts. I also have been sleeping better."
"My husband and I are in our 60's - the extra energy we both feel after taking it makes it impossible to live without. We've tried other products on the market that claim to provide better results- this product is better than any we've tried. Our 32 year old son noticed his workout has improved a lot since taking it."